With our approved mobile short code platform, you can increase response rates, generate leads, and create immediate calls to action.
Mobile short code text numbers are shorter versions of a mobile phone number, making them easier to remember. These 5-digit short codes are widely used for informational and campaign purposes. You can use mobile short codes to handle product queries, build brand awareness through auto-responses, or run SMS competitions. Choose from a shared short code or your own dedicated short code. Opting for a dedicated short code will ensure that nobody else is using that number, providing your business with exclusive use and enhancing brand recognition. Our mobile short code platform can help your business to maximize engagement and streamline customer communication.

Costs varies for SMS mobile short codes in Ireland, see our short code pricing list.
Opt-Out Text
Stay compliant with ComReg
Easy to implement
Attach to your Texts
Forward to email or a server
More…
Text Competitions
Multiple choice or True/False Options
Captured Mobile numbers
Increase Brand Awareness
Optional auto-response
More…
Mobile Voting
Feedback Survey
Vote for Favourite
Instant Feedback
No downloads, no installation
More…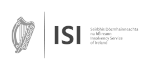 Irish Company – GDPR Compliant
We are an Irish company which means that your data and your client's data stays in Ireland. Why is this important?
Where your data is stored is important because each jurisdiction can determine that their privacy laws apply. for example, if the text service routes the data to a server based in the U.S. then the U.S. privacy laws applies and need to abide. Our cloud hosting is right here in Ireland, so that you can be assured that the services that processes EU customer data stays in the EU.
According to GDPR rules, all data collected on EU citizens must stay in the EU so that it is subject to European privacy laws. Keep in mind that the U.K is no longer in the EU.